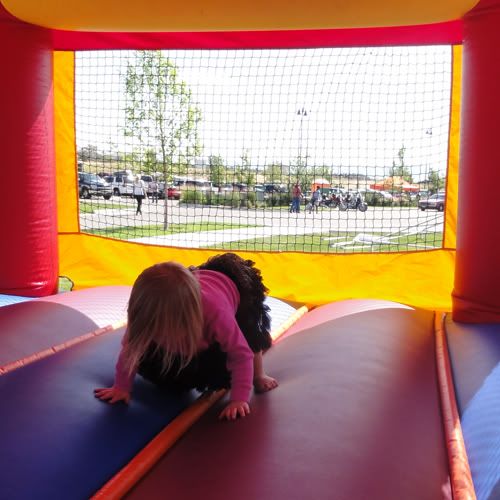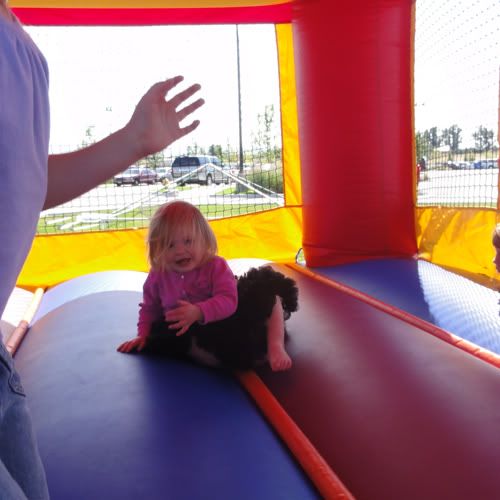 We went to the Idaho Falls Harvest Fest this afternoon.
And after finding out that there were no Apply Cider doughnuts, Christina was grumpy.
And for the most part you were grumpy, too.
But for about ten minutes in the jumpy house, you were in heaven.
I think it was the best ten minutes of your two year old life!
But then we pulled you out and stuck you in your stroller and rolled you home... and we were all back to being grumpy again.
I think we all need naps.