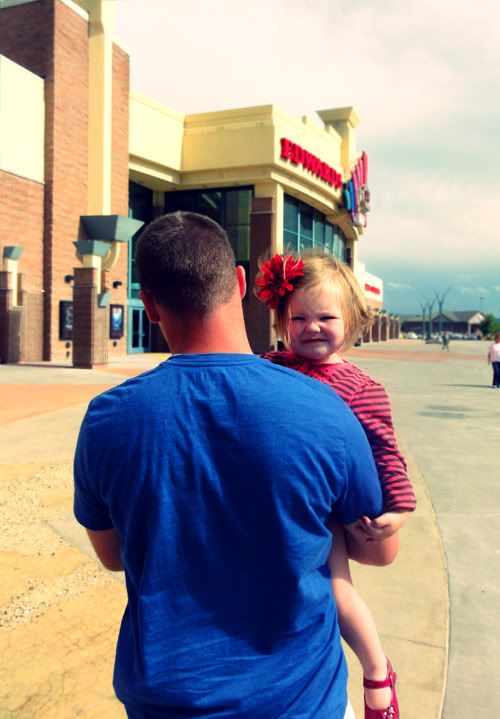 You probably love Cars more than you love me.
If the tv is on, you think it should be playing Cars.
Well, this evening your dad and I decided to take you to see Cars 2.
We woke you up from your nap, stuck you in the truck and off we went with you in the back seat as happy as can be and saying "Cars! Cars! Cars!" the whole way there.
I think you might have been a little confused and distracted by all the kids in the theater but as soon as Mater came on the screen you were hooked!
At least for a good 45 minutes.
And then you wanted run around in the lobby and drink your dad's soda and pop the seat up and down and rummage through my purse.
I'm not sure it was an extremely successful trip, but your excitement in the beginning was worth the craziness at the end.
Now I think we will wait until you are 3 before we take you to another movie.