It was a day chalk full of fun.
Brooklyn woke up early so we went to our ward breakfast. I think she woke up too early though because she was super grumpy.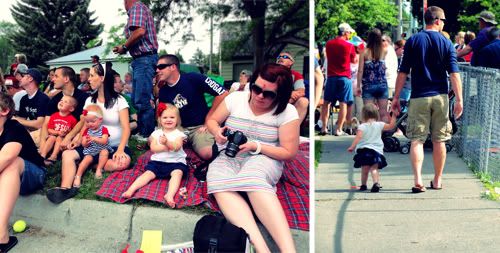 By the time we got the the Idaho Falls parade she was happy again.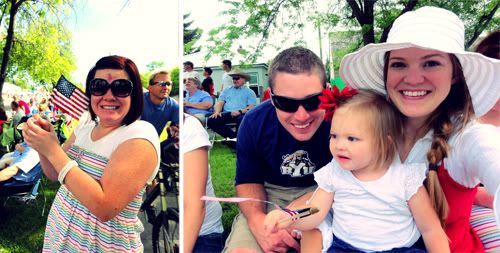 She loved to wave her flag and eat lots of candy.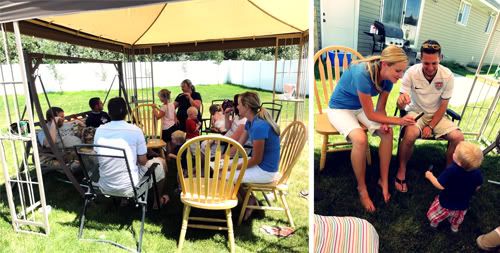 EVERYONE HANGING OUT / ERINN AND CHRIS GETTING DRAKE TO TAKE A PICTURE.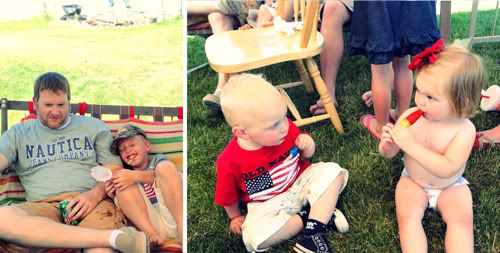 MIKE AND JOSH / LUCAS AND BROOKLYN ENJOYING THEIR POPCICLES.
We had a few friends over for a bbq in the afternoon.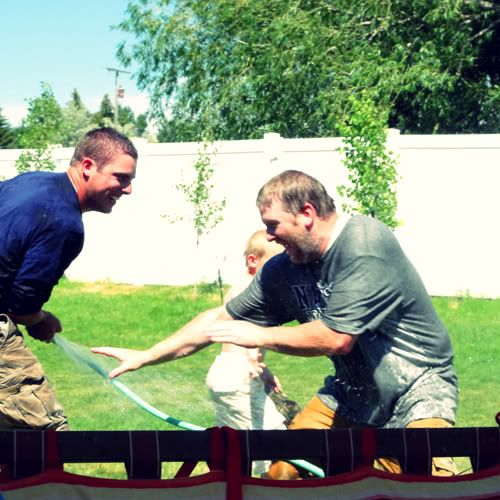 KURT AND MIKE HAVING A WATER FIGHT.
It was really hot and the whole thing turned into a water fight. I think Christina was the only one who stayed dry.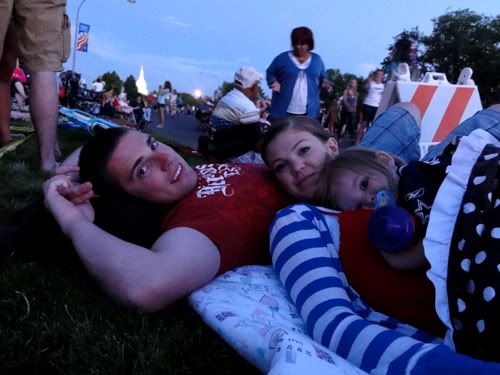 KURT, LORI, AND BROOKLYN WAITING FOR THE FIREWORKS TO START.
Then after some naps we picked up some dinner and headed to the Green Belt to await the firework show.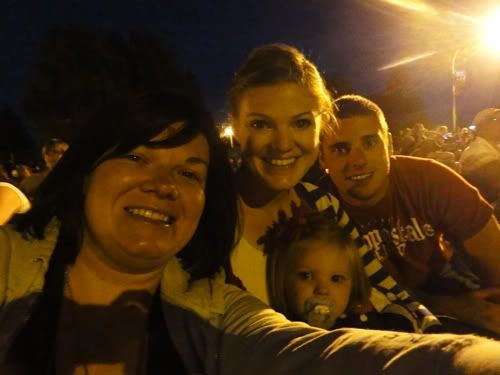 CHRISTINA, LORI, BROOKLYN, AND KURT DURING THE FIREWORKS.
The fireworks were amazing as always. Brooklyn didn't mind the loud booms too much but half way through she started telling me "Done. Done. Done." I told it wasn't even close to being done, so she just cuddled up with you.
I love the fourth of July so much! I am so proud to live in this country.