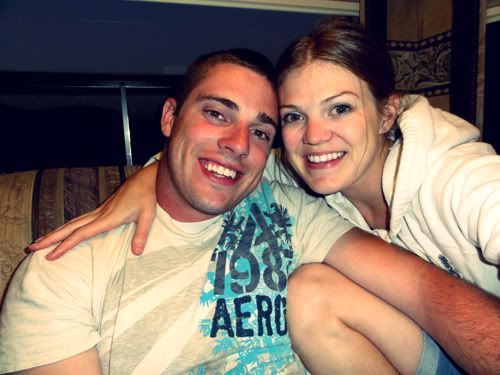 I love the fourth of July!
It's one of those holidays that you can just lay back and enjoy.
Yesterday we started celebrating early by going up to Swan Valley.
We swam in the pool for a while.
UNCLE CODY MADE A BROOKLYN BURRITO.
BROOKLYN WATCHING KURT AND CODY WRESTLE AND SAYING "DADDY! NO CODY!"
We hung out and watched you and cody wrestle, that is until Brooklyn got upset and broke you two up.
Some people ran off and got some famous square ice cream.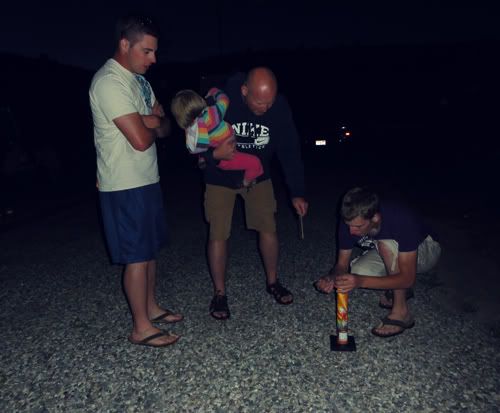 BROOKLYN HELPING DADDY, GRANDPA, AND CODY LIGHT A FIREWORK.
Then it got dark and we set off fireworks.
BROOKLYN WITH HER VERY FIRST SPARKLER. SHE LOVED IT.
Brooklyn loved the sparklers but hated that loud fireworks.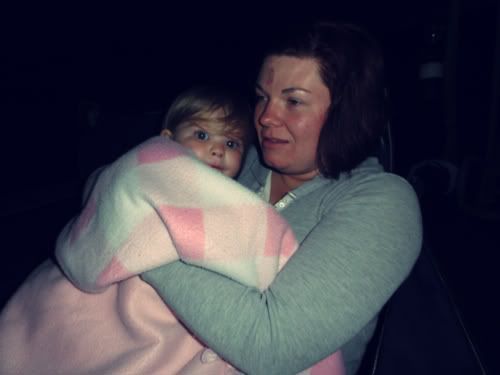 BROOKLYN CUDDLING WITH CHRISTINA DURING THE LOUD FIREWORKS.
She spent a lot of time cuddling up to Christina or Grandpa.
At the end of the night we drove home as content as can be.
It was a very, very good day.