It was st. Patrick's day.
Do People celebrate St. Patrick's day In Mexico? They must because the trap you and Brooklyn set last night had fallen and there was candy all over the table this morning.
It was also the Hawkins and our turn to cook breakfast. We made breakfast burritos and pancakes.
Soon enough we were all dressed in our swim suits and spending our final hours at the beach.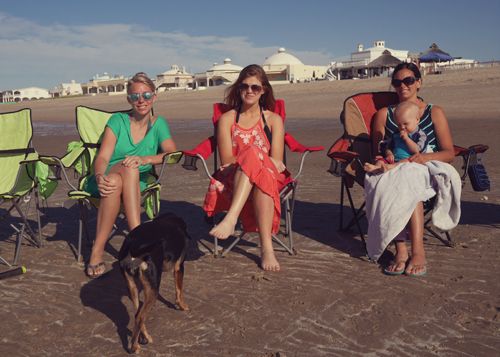 We sat and talked, we played in the sand, you and I chased each other around, you messed with the kids by constantly knocking them off the paddle board, and of course there was frisbee.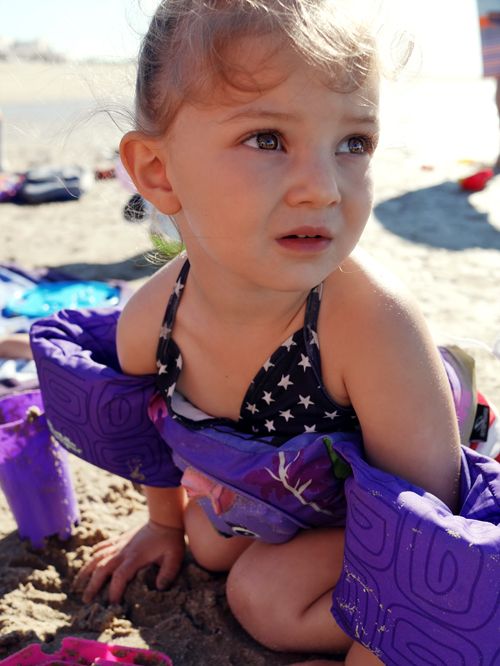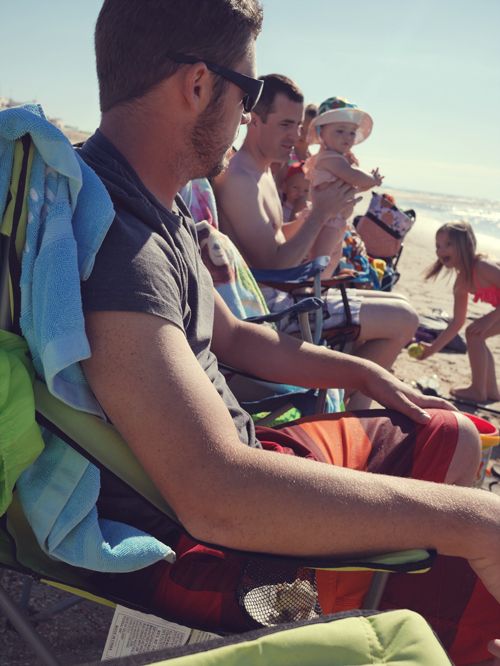 We really soaked in the sun and the salty breeze, memorized the way the sand and the ocean felt on our toes. We could feel the weight of real life baring down on us.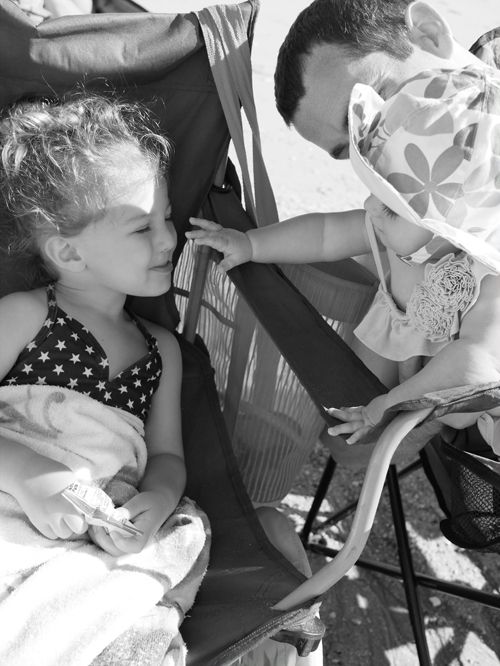 And like that, it was time to pack up our stuff. We headed back to the house and like busy bees ran around the house gathering and cleaning and tossing stuff in our cars.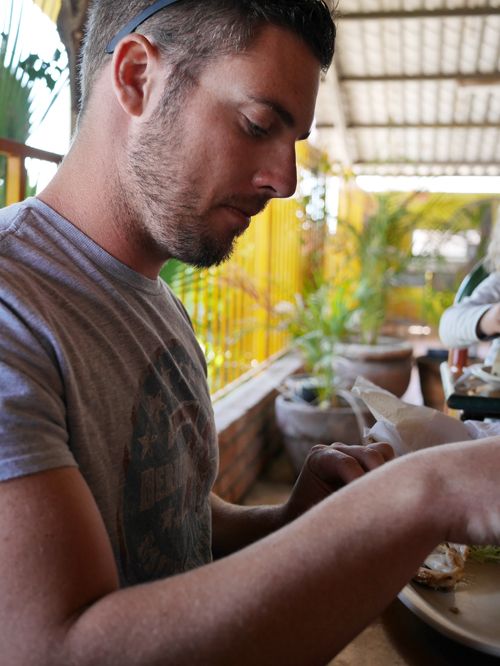 It was lunchtime when we pulled away from our beach house. So we headed to town for another meal at our favorite new place, Lucas' chicken shack.
After one last group photo we jumped in our cars and made our way towards the border. USA here we come. Except we had an emergency bathroom break in Mexico's border town and we witnessed some guy get frisked by two Mexican cops with giant guns not three feet in front of our car.
After that, we crossed the border without any issues and got home just in time for Kurt to run off to work.
If I had to sum up our Mexico trip in one word it would be carefree. We spent four days without time or obligations or routines. We sat on the beach all day and explored when we were bored and went to town when we were hungry. The company was amazing and the good times rolled.
Thanks for taking us! I love you.