We are back home from Kansas!
It was awesome. I really wish you could have come with us. After this letter you might feel like you did...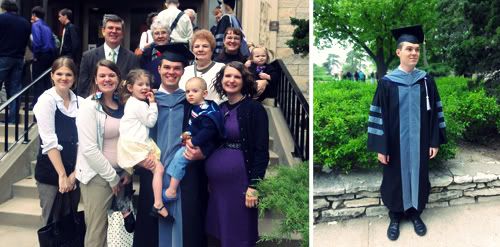 Firstly and most importantly, Richard became a Doctor of Veterinary Medicine. It was a great graduation ceremony and I am so proud of him. He is amazing.
We also took the kids to an art museum. Of course Brooklyn ran around and screamed and got yelled at by the security guard for trying to climb on the art... I pretended like I didn't know her while grandma took care of that situation.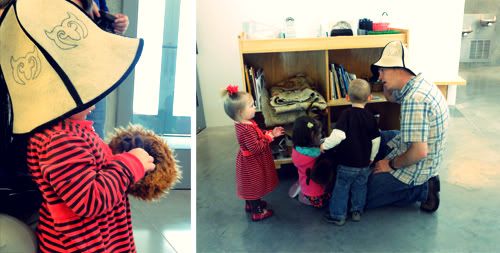 At the art museum Richard found some stuff for the kids too play with. Thank goodness.

Then we went to a bbq with Richard and Amy's friends to celebrate their graduations.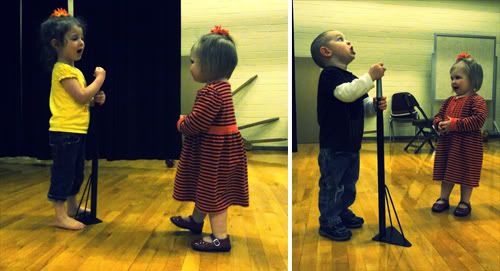 The kids loved to sing into the "microphones". It was too cute.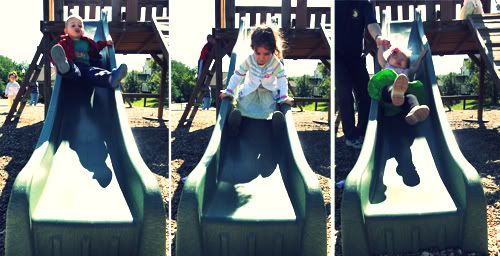 When it wasn't cold and windy we played a lot outside. Kansas weather is even more fickle then Idaho weather if you can believe that.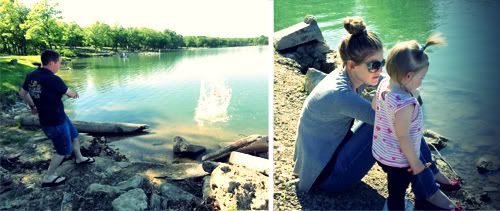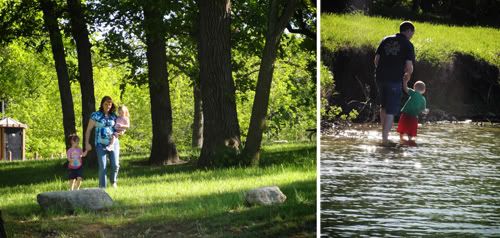 We even went to the lake for a little bit. Mostly we just hung out and skipped rocks.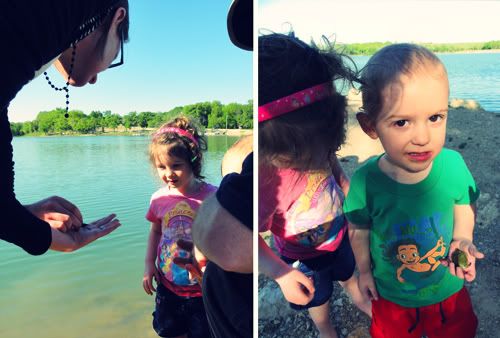 And found critters. The crawdad was squirmy so the kids didn't want to hold it but the turtle was dead so they fought over who got to hold that one.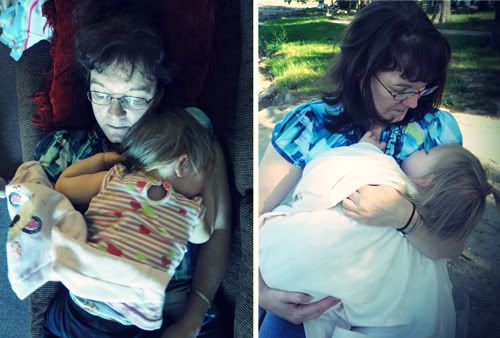 And, of course, it wouldn't be a true vacation unless Brooklyn got sick. The day before we left she came down with a fever of 102, which actually turned out to be a blessing in disguise because she ended up sleeping for most of the plane rides home.
So, now we are back home and Brooklyn is feeling better and my bags are almost unpacked and I have become reaquainted with my bathtub, so all is good.
I'm glad to be home but I miss my family. Someday I hope we can all go from occupying four different states to all living in the say city... a girl can dream.