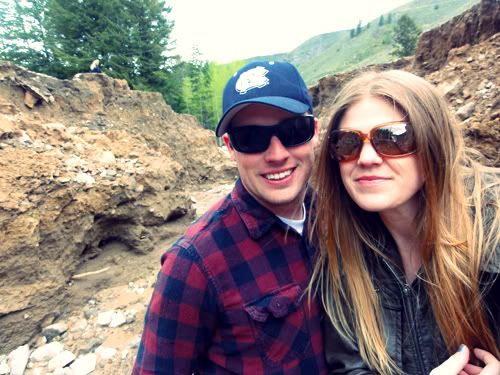 KURT AND I IN "THE GRAND CANYON OF IDAHO"
Eastern Idaho has been flooding.

The snow has been melting off the mountains and causing the rivers, lakes, and streams to reach extreme levels.

Even though other parts of Eastern Idaho are way worse then Idaho Falls, the river running through downtown is still pretty high.

Even parts of the walkway around the Green Belt are under water!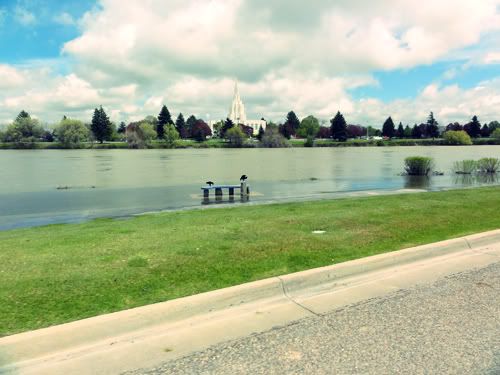 THE GREENBELT. THE WALKWAY ON THE LEFTHAND SIDE IS UNDER WATER.

It is shocking to think I was there not too long ago with

Brooklyn feeding the ducks

and the water was way lower.

The other day was saw

this video

on YouTube and so today we decided to head over Kelly Canyon and see the damage for ourselves.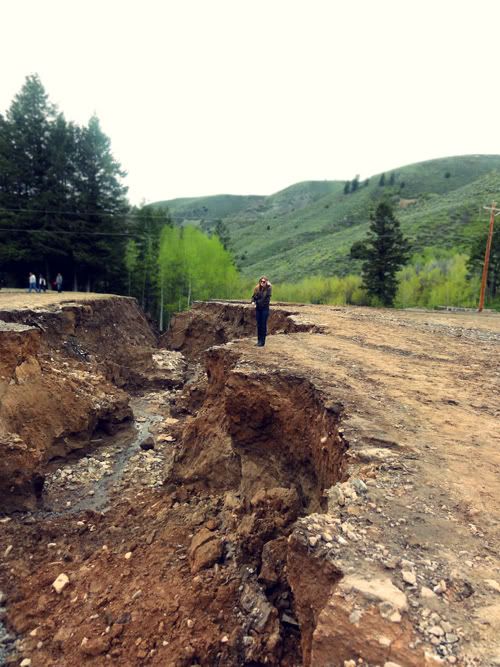 ME IN THE KELLY CANYON PARKING LOT

The water cut right through this once flat parking lot and now it is what we like call "The Grand Canyon of Idaho".

Again, we were there not too long ago

going snowboarding

!

And you heard that later this week Palisades Dam will be letting out three times the normal amount of water.

We have even heard stories of people having to put up sandbags.

I am a little surprised at how fast water can effect and damage our surroundings!

And to top it all off, I think you are genuinely wondering if you are going to be able to fish this year.

And this week is suppose to be a warmer then it has been. And while I welcome warmer weather I am also a little concerned that it will cause the snow to melt even faster.

They say that one day California will fall into the ocean, but maybe Idaho will become the world's biggest lake first.

Sincerely, Lori