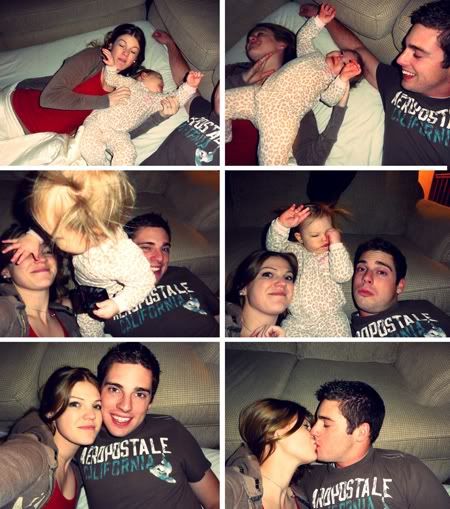 First of all: I love you. I love you. I love you. I love you.
Second of all: Thank you for a fantastic day. Even though it was a little uneventful (we celebrated this weekend) it was still special and I felt very much loved.
As for some of the events that did happen....
We went to lunch with some friends. Brooklyn even had a valentine to sit with.
We had a candlelit dinner with our 18 month old. Very romantic.... ok, not really, but the food was good and Brooklyn was mostly good.
We pulled our mattress out into the living room and spent most of the night watching tv and cuddling. It totally reminded me of our days in Rexburg when we spent many of nights with our mattress pulled into our tiny apartment living room.
We tried desperately to take a good picture of the three of us but Brooklyn decided to climb all over us (mostly me) instead. We finally got one of just us when Brooklyn went to bed.
The rest of the night involved our new jacuzzi tub, chocolate lava cake, strawberries, and the Bachelor.
I love a good excuse to get you all to myself without text books and laptops in the way.
And just so you know... I love you so much. And I love how I always know that you love me too.