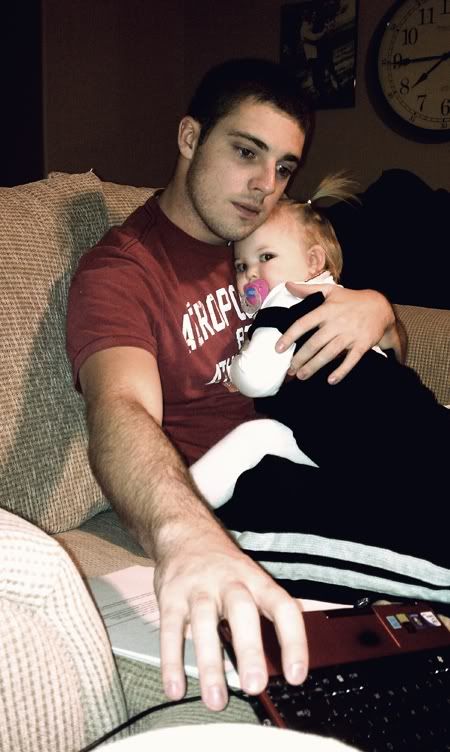 KURT WORKING ON HIS HOMEWORK WHILE CUDDLING WITH BROOKLYN
You are in Rexburg tonight. Studying. And playing some basketball.
You study a lot. Which I am grateful for because I know you don't love it but you do it so that you can get an education and take care of our family.
I love your ambition. I love that you work hard. I love that you have good priorities but still know how to have fun and let loose sometimes.
So thank you. Thank you for being you.