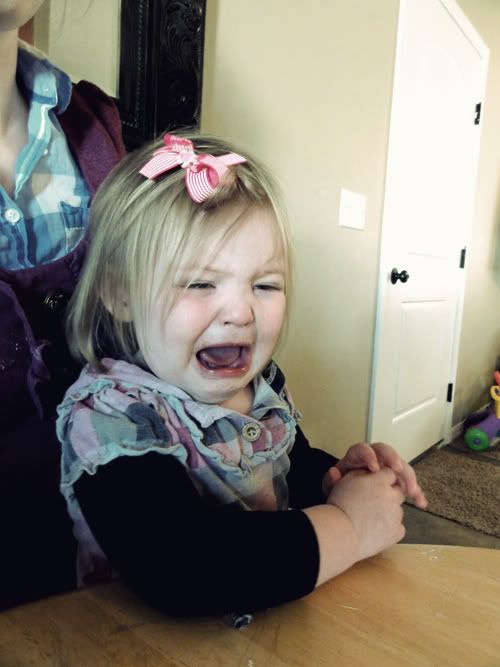 Does anyone want a one 1/2 year old?
She's really, really cute.
And she throws the best fits you ever saw. Today she even laid down, in the middle of the store, and kicked her feet and scream.
And soon she will have the biggest mouthful of teeth. Right now there are three molars making their way to the surface.
And she loves to party. Lately her favorite party hours are somewhere between two and four a.m. Who can say no to that?
And what an arm she has. She throws toys across the room. She throws her food on the floor. She throws small items into the central vacuum outlet.
If that does sell you: I'm pretty sure she has gone deaf. Not completely, though, just when you are telling her not to do something, or when she is running as fast as she can to get away from you, or when she knows she did something she shouldn't.
So, does anyone want her? Anyone?