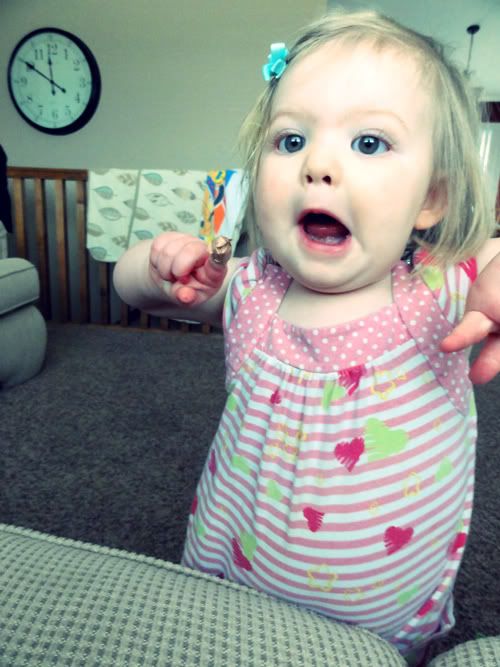 Today you cut your finger.
A glass magnet fell off the fridge and you were playing with it.
It must not have hurt because you didn't say anything.
By the time I noticed it you had blood all over your hands and crayons.
I cleaned you up, wrestled you down and smacked a

bandaid

on our finger.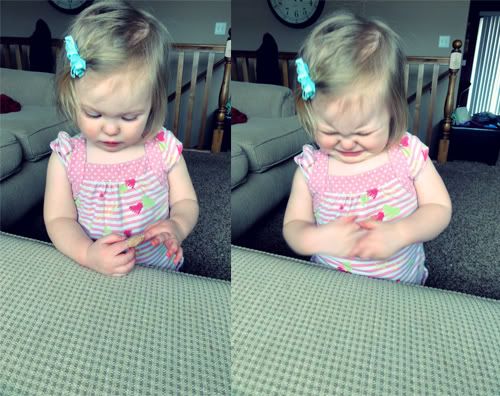 At first you were intrigued. Then you were mad that you couldn't get it off.
I'm fairly certain you spent at least half of your three hour nap getting the

bandaid

off and playing with it.
It's probably a good thing you are a

girly

girl and we rarely have to do the whole

bandaid

thing.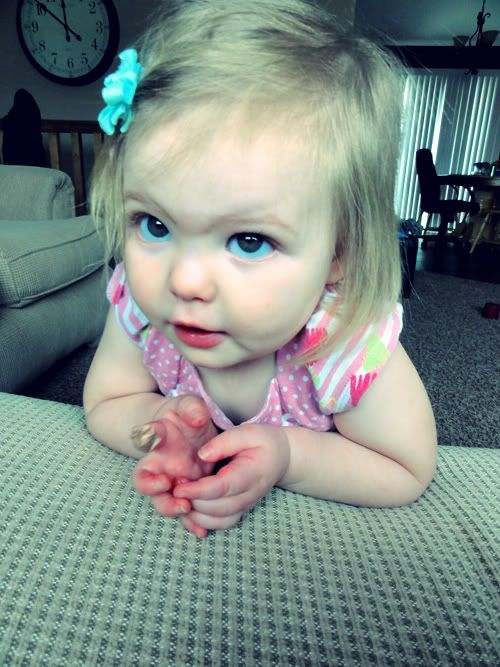 Maybe if we bought sparkly pink

bandaids

you would leave them on.
Or at least be entertained during

naptime

longer.