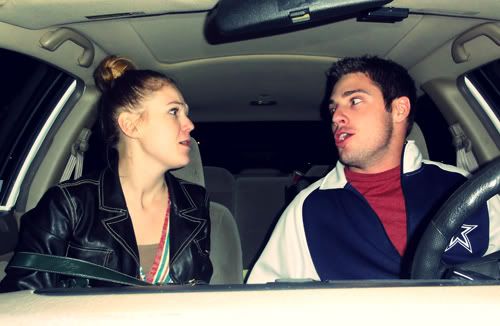 WE AREN'T WEARING OUR SEAT BELTS BECAUSE WE WERE ALREADY HOME AND ABOUT TO GET OUT OF THE CAR.
On the way home from your little sisters birthday dinner Brooklyn was not happy.
So we did our absolute best to cheer her up.
We sang songs, we made animals sounds, we quoted Finding Nemo, we made up rap songs, we told jokes, we danced, we yelled....
We thought we were the funniest people that ever lived.
Brooklyn was hardly amused.
I think she was more scared than anything.
She was probably seeing her future flash before her eyes.
She will definitely have some embarrassing moments in her life thanks to our Two Man Funny Band.
At least we think we are funny.
And that is another reason I love you so stinkin' much.