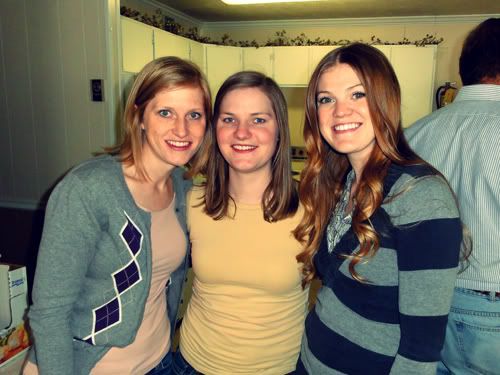 ANDREA, CARRIE, AND ME AT CARRIE'S GRAD PARTY
Congratulations on your Graduation!!!
I can't believe it has been almost FOUR YEARS since we have been roommates!!!
It seems like yesterday that we were staying up all night eating breakfast burritos, and riding our bikes to Great Harvest for free bread, and sneaking out of our apartment to go skinny dipping, and painting our names on that car in the Broulim's parking lot, and having dance offs after watching So You Think You Can Dance.....
We really did have some AWESOME times.
I think we should eventually move to the same neighborhood and our kids will run barefoot in the street together and cause havoc of their own.
Anyways... I hope you enjoy this next chapter of your life. You will do amazing things, I have no doubt.
So go conquer the world and don't forget about me and our summers with the ladybugs.
I love you tons. I'll miss your buns.
I love you boobs to belly button.