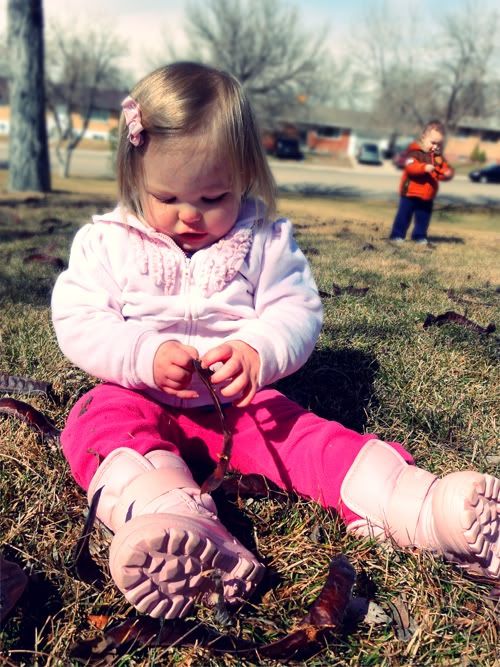 While you were in Vegas watching a whole crap-load of basketball games, Brooklyn made our way down to Pocatello to stay at Jill and Jedd's for a couple of days.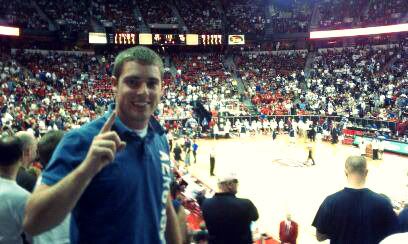 We had lots of fun except I'm pretty sure Brooklyn turned into a little bully. Usually she is the one getting pushed around and getting her toys taken away but this weekend she was the one doing the pushing and taking.
So in between time outs we did a lot of other fun stuff. Like: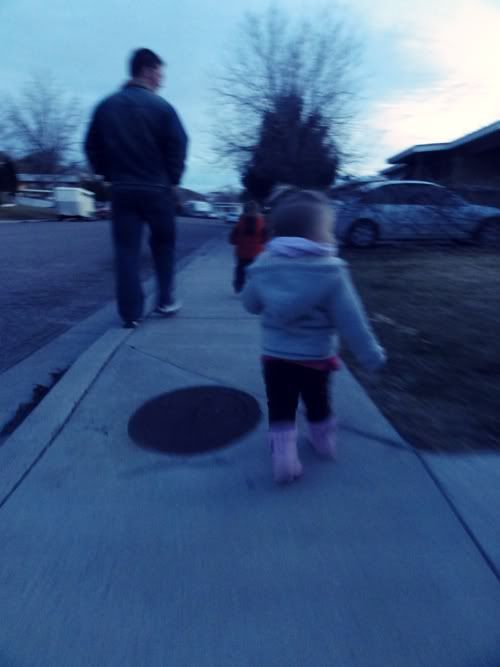 Going to walks in the gorgeous weather.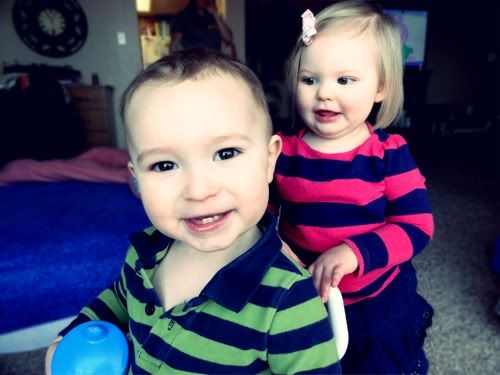 Playing inside and relaxing.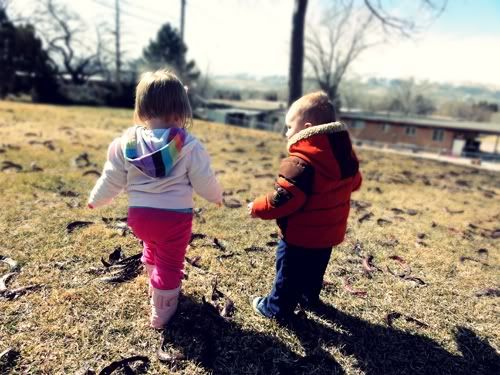 Playing across the street at the park.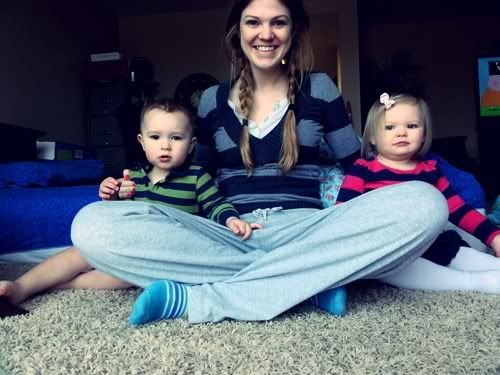 Having a navy blue stripe morning. (Only because I slept in my outfit from the day before and then didn't get out of my jammies for most of the day.)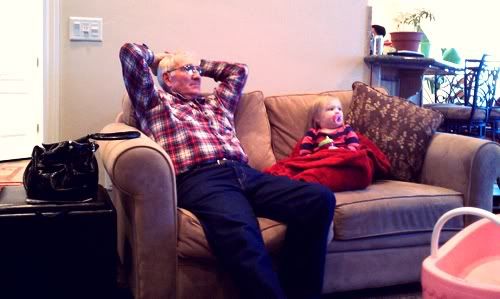 And going to Grandpa Walker's birthday party (Jedd's grandpa) where Brooklyn sat and watched the BYU game with him.
We also did a lot of missing you, but I am glad you enjoyed yourself even though you weren't that impressed with Vegas as a whole.
Next time you go on a trip we are coming with you. Capeesh?