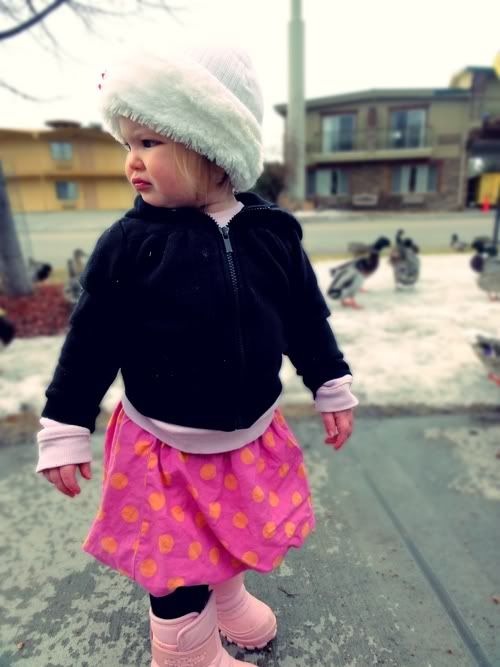 BROOKLYN AT THE GREEN BELT.
Today we went to the Green Belt to feed the ducks with my friend Brittanny and her two nephews.
There we hundreds of ducks everywhere. They flocked to us as soon as they saw the bread.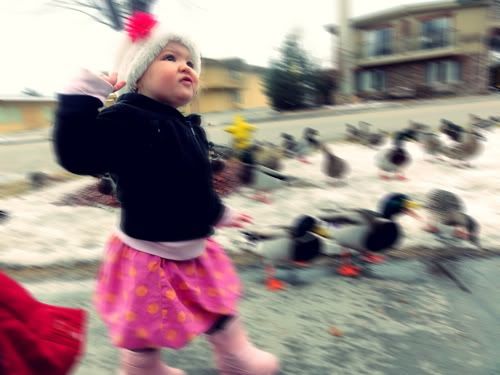 BROOKLYN WAS SO EXCITED ABOUT THE DUCKS
Everything was fine and dandy until three huge ducks came up and wanted to snatch the bread right out of everyone's hands!
They were vicious little monsters. They chased us and snapped at us and hissed at us.
I was seriously worried that they were going to bite one of you kids.
Brittanny and I were yelling at them and kicking at them but they just kept coming!
You saw me kicking at them (I didn't actually kick them, I was just scaring them) so you wanted to kick them too! It would have been funny except I though you were going to get bitten.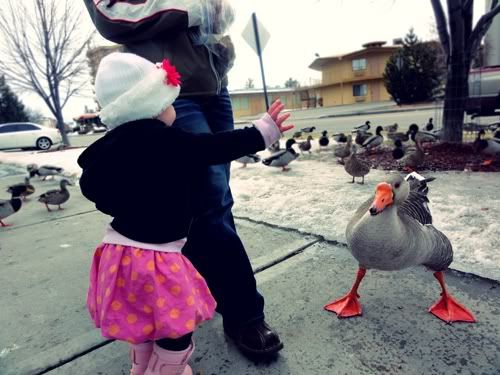 BRITTANNY SAVING BROOKLYN FROM THE CRAZY DUCK AND THE DUCK FROM BROOKLYN KICKING IT
Finally, Brittanny's nephew and I ran down the Green belt with some bread making the three crazy ducks follow us and then we threw the bread and ran back. That kept them away for awhile.
The whole adventure ended when you fell and got yourself all wet and dirty, which was fine, except you got dirt on your hands - which you hate. Yes, you are a girly, girl and hate to have dirty hands.
BROOKLYN EATING THE BREAD INSTEAD OF THROWING IT TO THE DUCKS
All in all, it was a fun little adventure. One that I'm sure we will repeat many times this summer. Oh, I can't wait.
And if the crazy ducks come back to get you then we might have to send your dad after them with his paintball gun.